$30bn by 2030: G20 commitment needed to fulfil SDG 8.7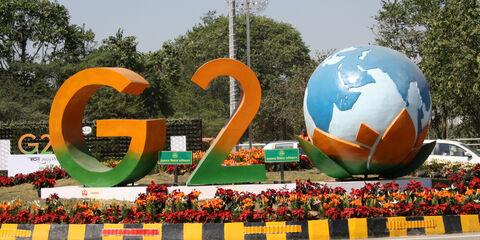 Santa Marta Group is pushing for the G20 countries to prioritise efforts to combat human trafficking by committing significant resources to both national and supranational bodies dedicated to countering this serious organised crime.
SMG is calling for the world's leading economic powers to commit $30bn annually by 2030 in fighting this crime. Kevin Hyland, SMG global strategy director, chairs the G20 Interfaith Forum on human trafficking, which feeds into the main G20 discussions.
"I am working with partners to increase G20 investment to achieve SDG8.7. G20 Nations need to invest US$30 billion annually by 2030 to bring systemic prevention & protection of victims of human trafficking", said Mr. Hyland.
"The head of the United Nations Agency, the International Labour Organisation, says the world needs to act fast to get children out of exploitative work describing child labour as being at a critical moment. This emphasises the need for fast and concerted action by governments and other leaders to address this horrendous crime."
Gordon Brown recently wrote "Business is booming for human traffickers because they know they'll get away with it". Brown also released a statement, congratulating SMG for raising human trafficking as an issue during the G20 summit, stating "the need for coordinated global action is urgent."
For his full statement: G20 Video Gordon Brown
The G20 chair will move from India to Brazil in 2024.
For full text of G20 Interfaith statement:
G20 Interfaith Statement on Modern Slavery and Human Trafficking
Duncan Jepson Special Adviser to SMG presents to the G20 IFF in India, highlighting the need for accountability of businesses & the financial industry: